YOU MUST SUBMIT A REQUEST TO THE MHU ITS DEPARTMENT TO PLACE YOUR ACCOUNT IN OUR VPN ALLOWED LIST BEFORE THESE STEPS WILL WORK
How to set up a PPTP VPN connection on Android A PPTP VPN connection to the MHU network is quite easy to set up on Android phones and tablets.
Manually set up a PPTP VPN connection
Android offers built-in VPN components for creating encrypted tunnels using various protocols: PPTP, L2TP/IPsec, and IKEv2. MHU uses the P2TP option.
The manual PPTP setup on Android consists of the following steps:
Open the Settings app.
Select Connections. Next, tap More connection settings.
Tap on VPN. Alternatively, you may search for "VPN" in the Settings app.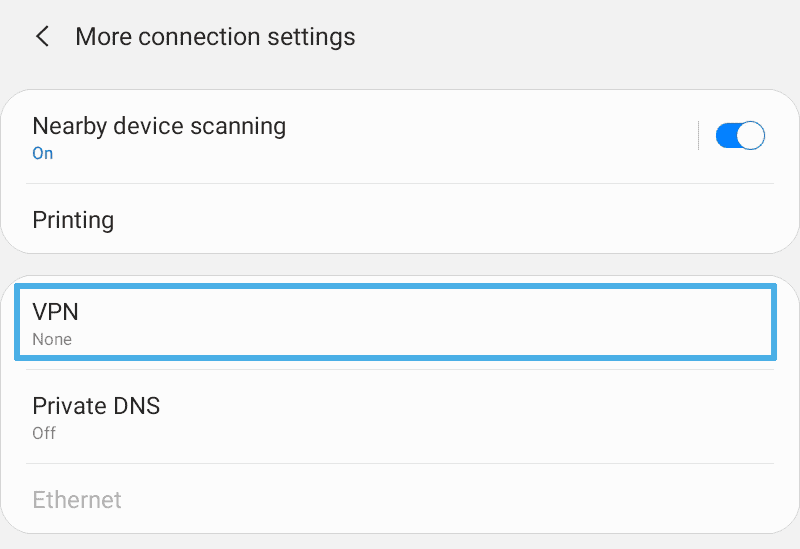 Tap on the three-dot button from the left of VPN. Next, tap Add VPN profile (Add VPN network for older Android versions).

Fill in the name field for the VPN connection, let the type set to PPTP, fill in the VPN server name or IP address, and leave the PP encryption (PPE) option checked.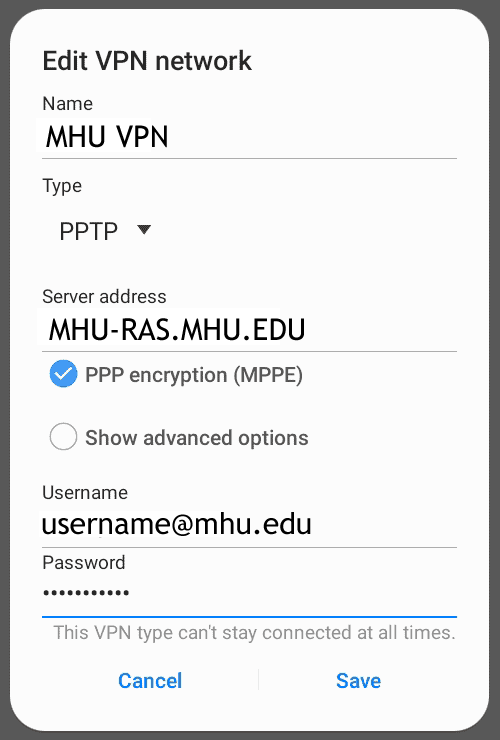 Type in your authentication credentials, which are your MHU email address and password.
Tap Save account information. You will see the newly created VPN profile in the VPN list.

To connect tap the key icon and, then, tap Connect.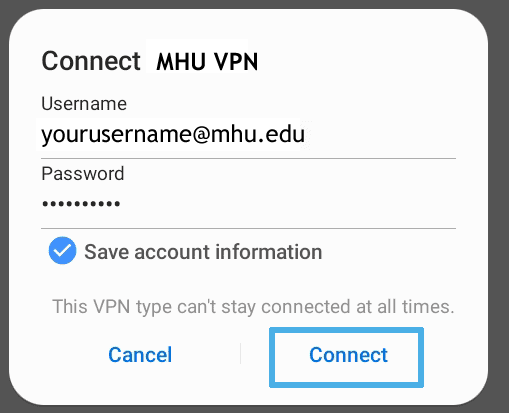 To disconnect the VPN, swipe down the top menu and tap the VPN activated section. Next, tap the Disconnect button.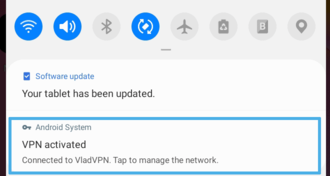 This concludes the instructions