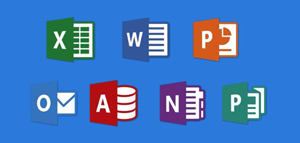 Mars Hill University Office 365
Open portal.office.com and sign in with your MHU email address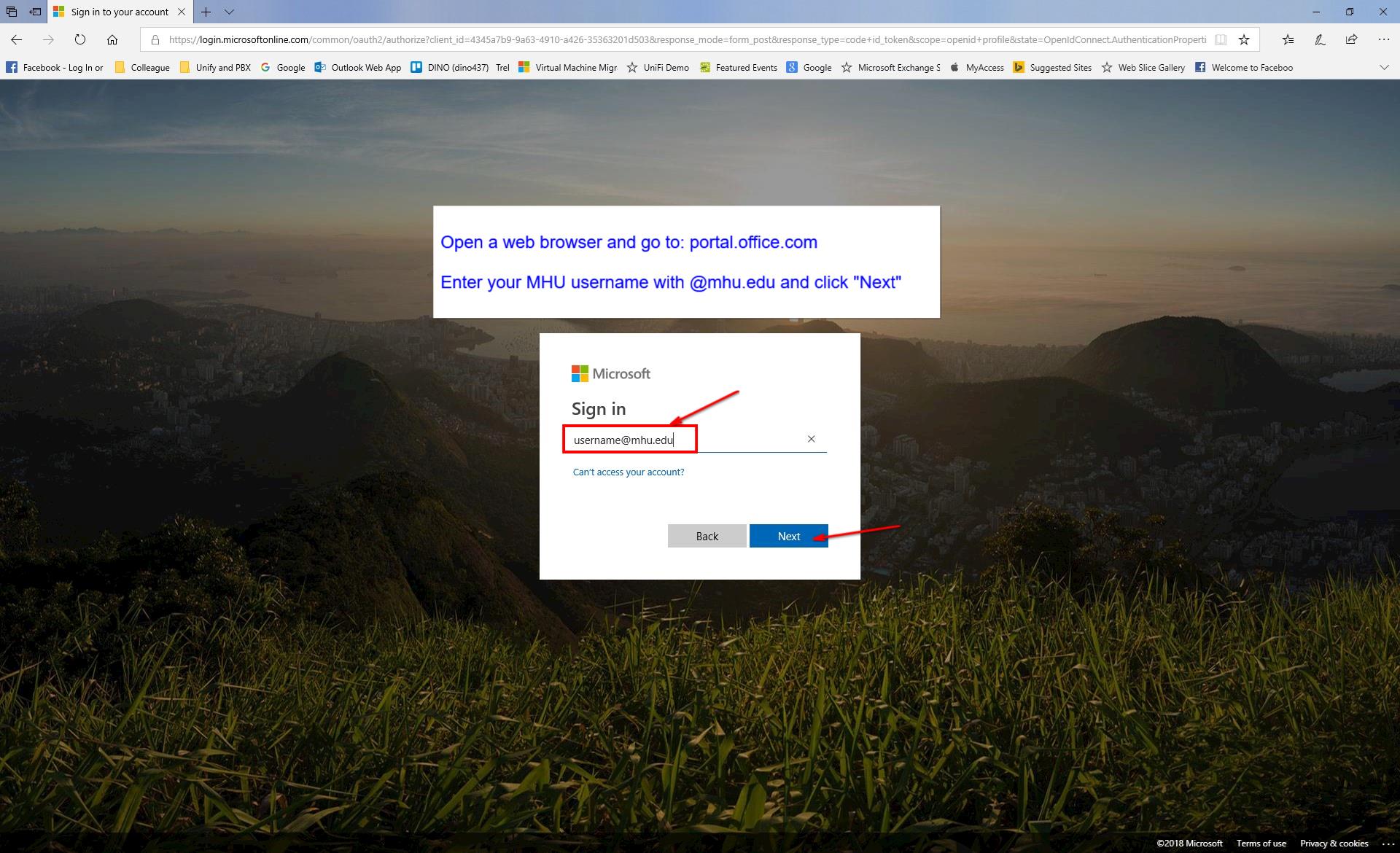 To sign in to MHU O365, open a web browser and enter https://portal.office.com. Please note that you must enter your full MHU email address as your username.
Enter your MHU password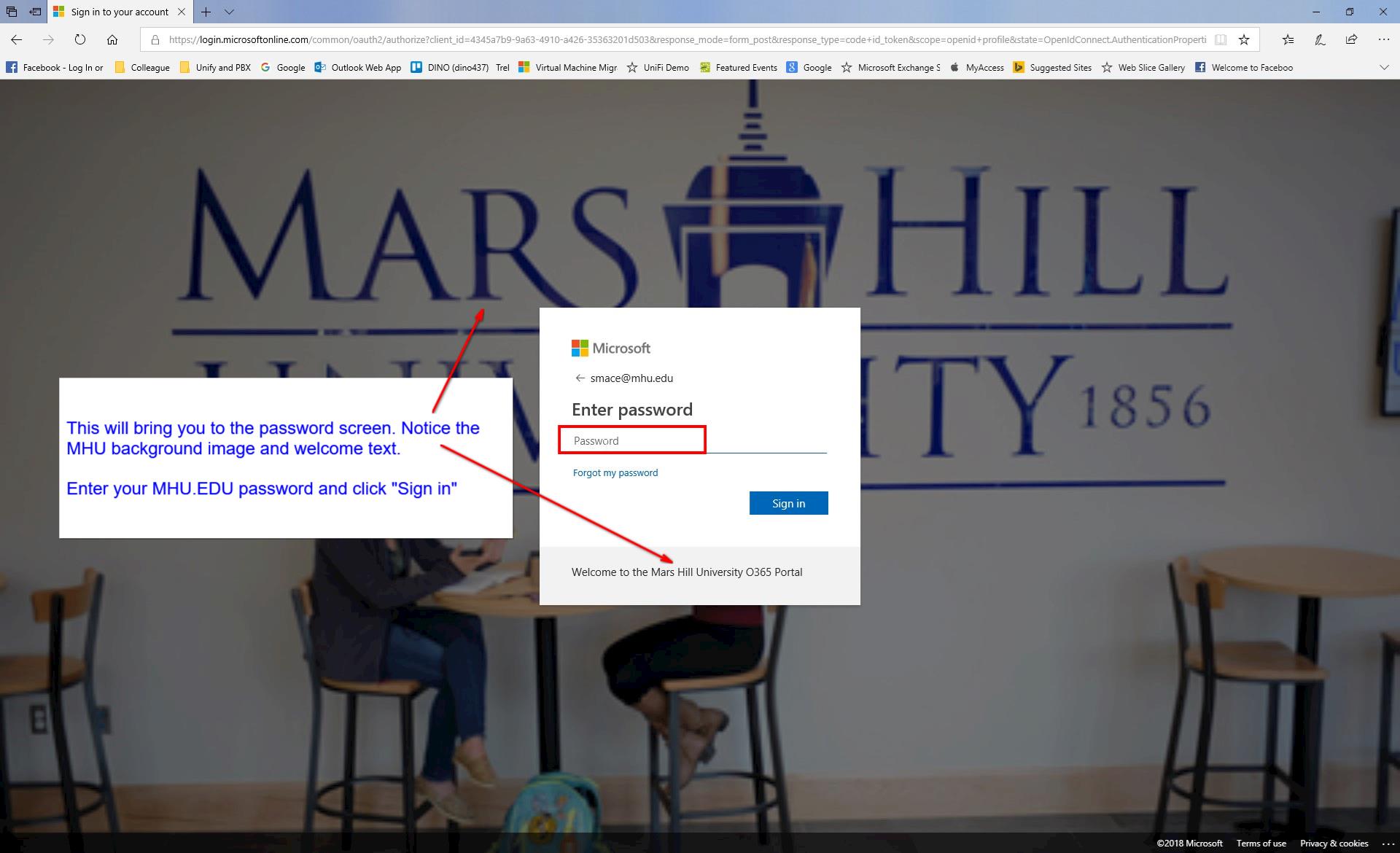 This is the MHU password landing screen. The way to tell this is that there will be an identifiable custom background. There is also a welcome message displayed in the password window.
Enter your MHU password and click "Sign in"
Office 365 Dashboard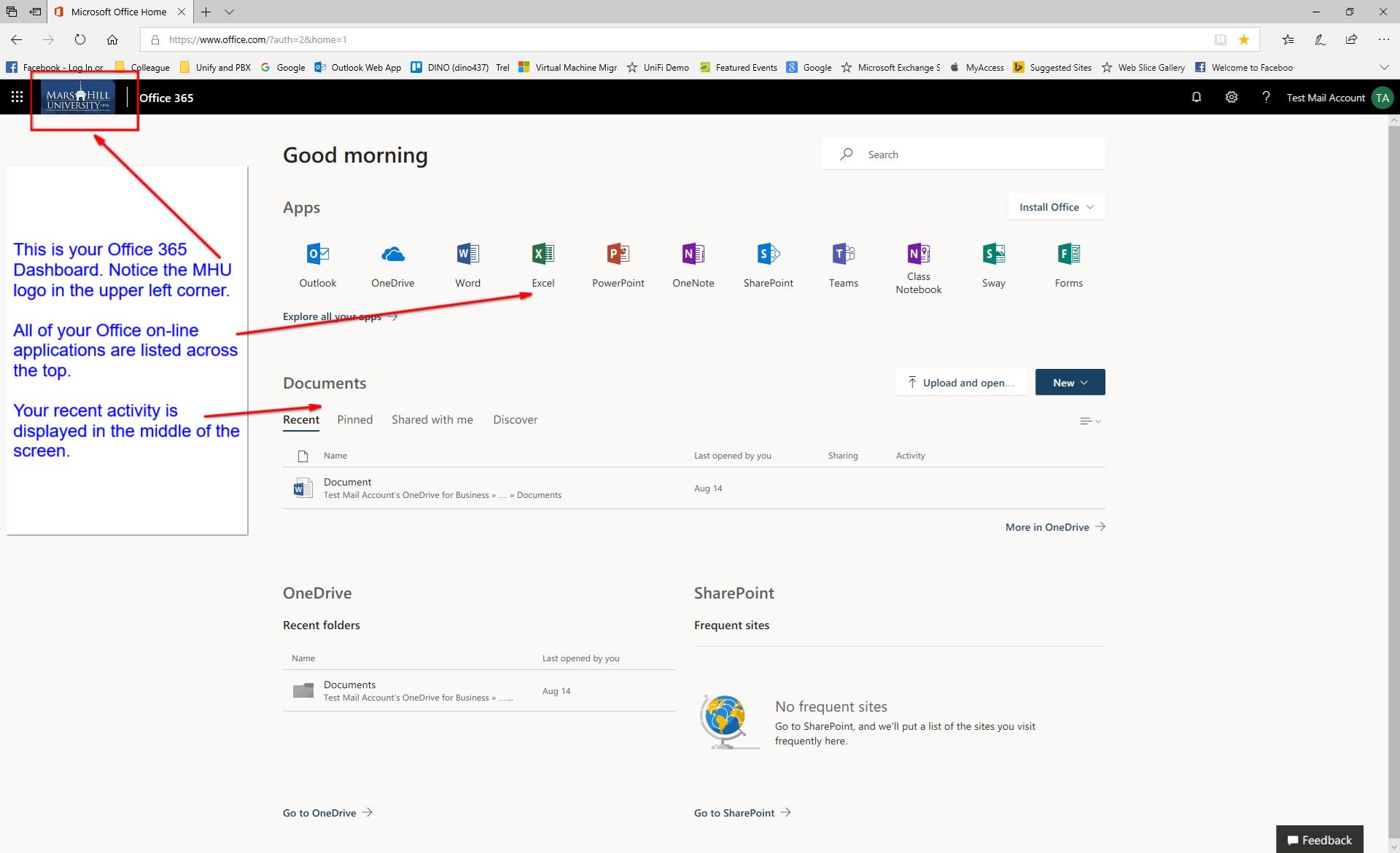 This is your MHU Office 365 portal. Please note that you may not see all the Apps displayed in this example.
Access your MHU email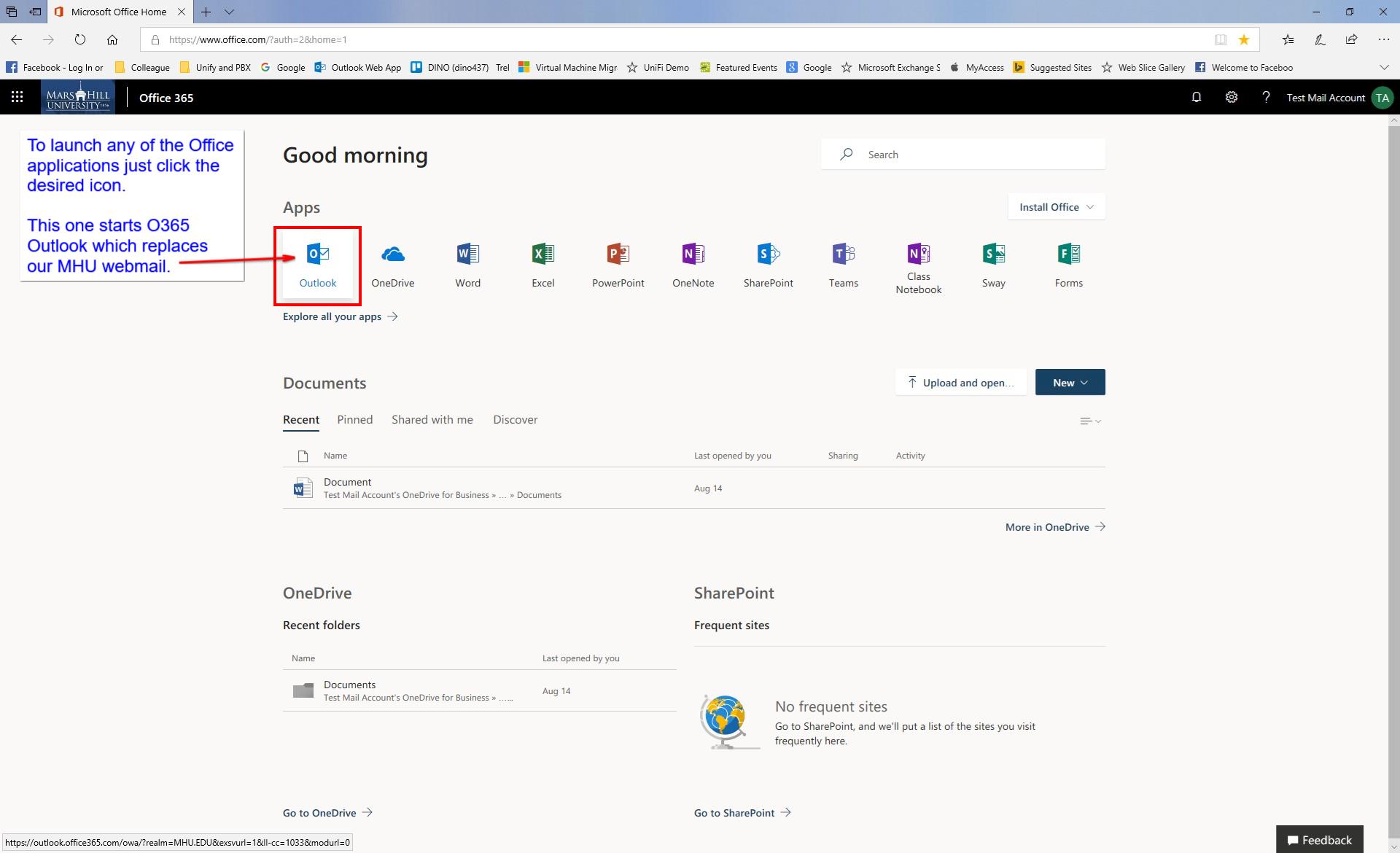 Select the "Outlook" icon to access your MHU email. If your email account has not been migrated to O365 yet, you will be provided a link to our on-campus WebMail system.
Office 365 Outlook

The main difference between O365 email and our on-campus WebMail is the "Focused Inbox". This feature groups your conversations with the most active listed first. Focused Inbox can be turned off in the "Settings" section.
Return to the Dashboard or launch other O365 applications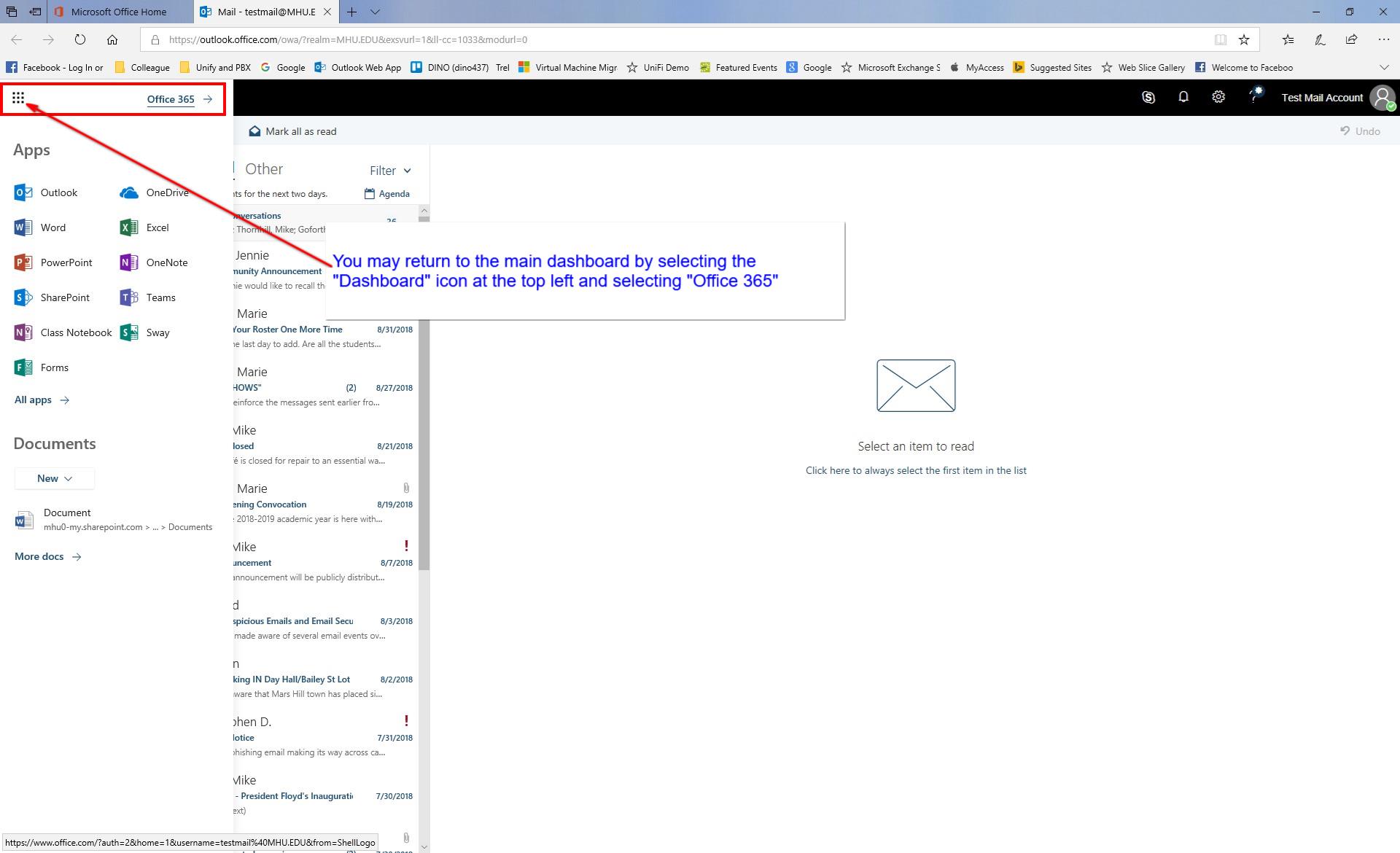 You may return to the Dashboard anytime by selecting the Grid icon in the top left corner.
Microsoft OneDrive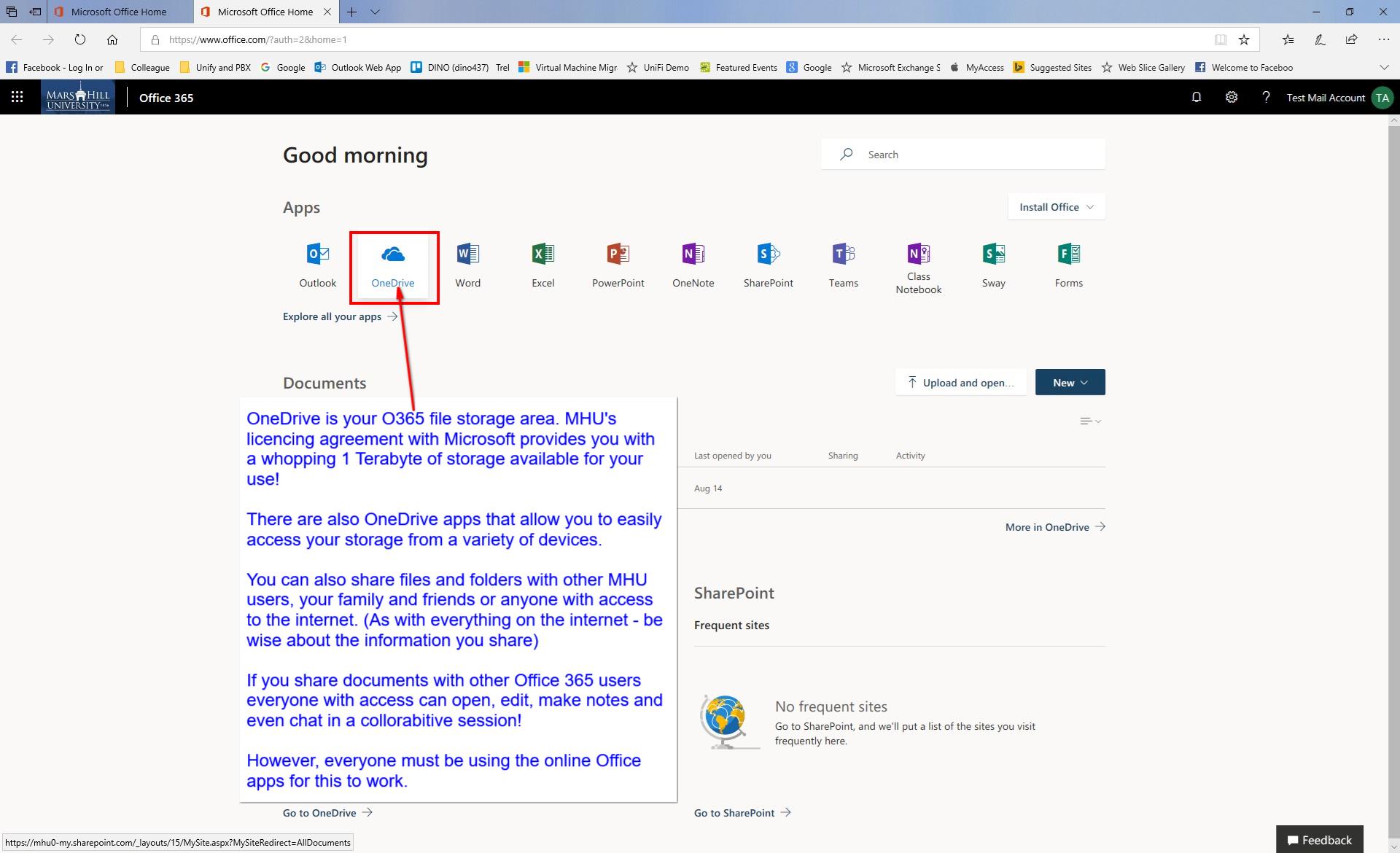 Microsoft OneDrive is your personal O365 storage location. You have 1 Terabyte of storage available to you!
Install Office 365 applications on up to 5 of your personal devices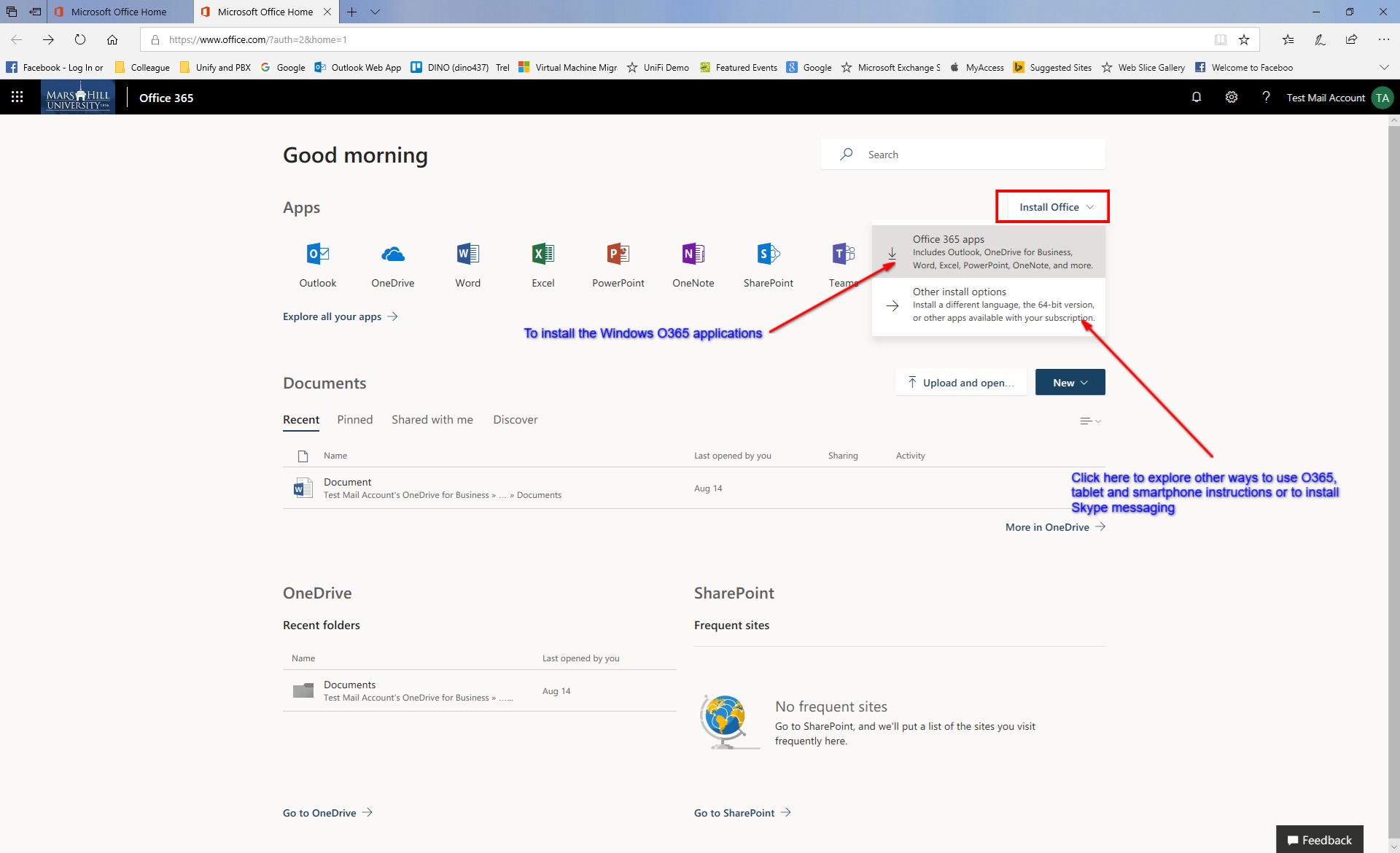 Included with the MHU licensing agreement with Microsoft, you may install Office 365 on up to 5 of your own devices!
O365 Installation Process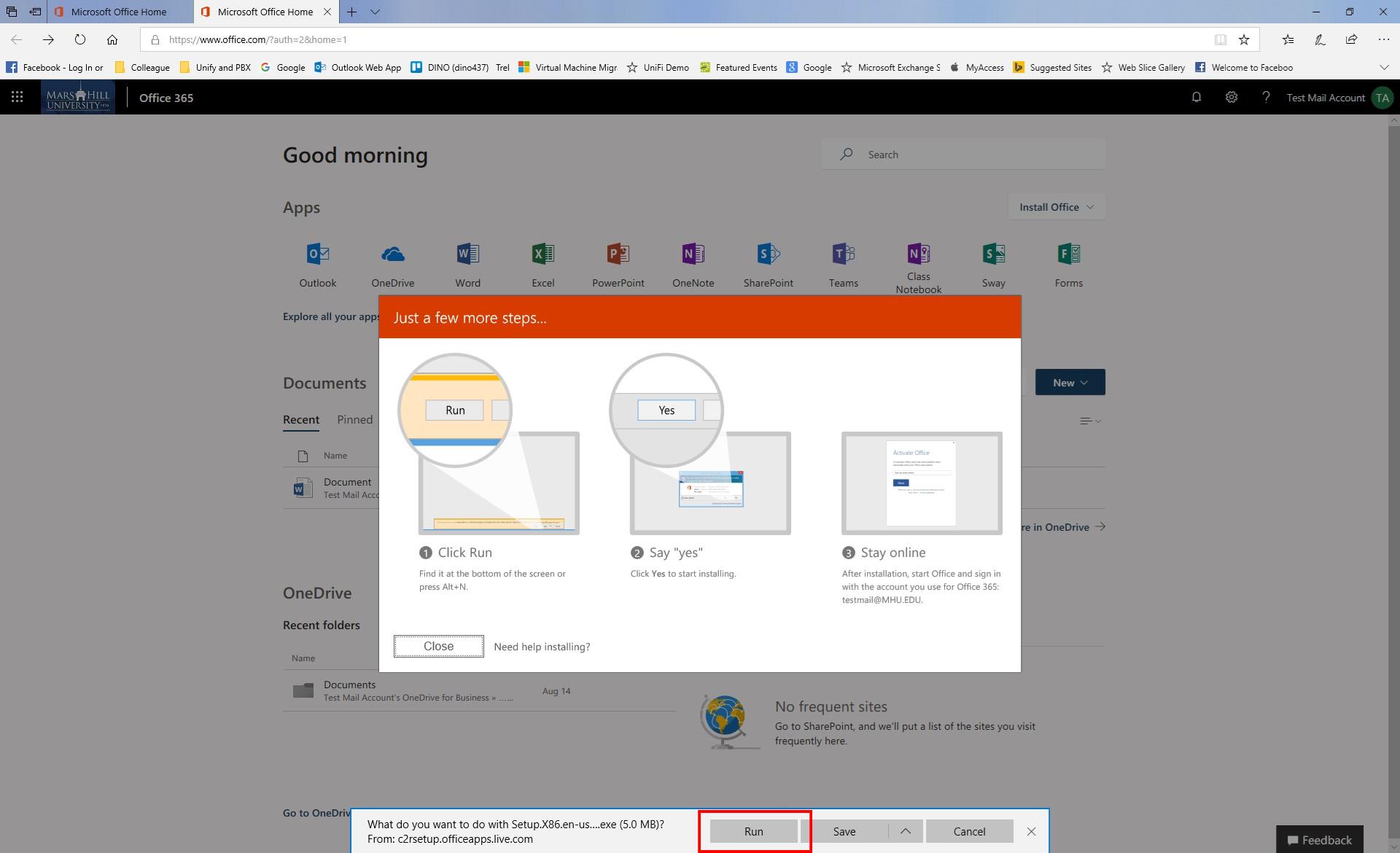 Follow the instructions to install the Windows version of O365. Note: If you already have a version of Microsoft Office installed on your system, you will need to uninstall that first.
If you have problems, please contact the MHU IT Helpdesk
Phone: 828-689-1444
Email: helpdesk@mhu.edu
Webpage: its.mhu.edu