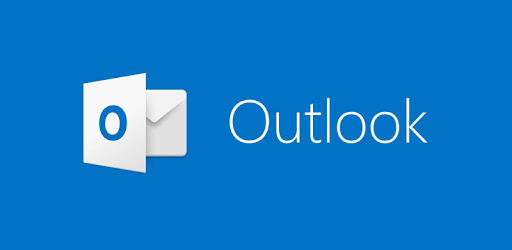 Opening your MHU email in O365 Outlook for the first time
Direct MHU O365 Email Links:
Open MHU webmail (https://webmail.mhu.edu) and logon using your MHU username and password.
If you use our existing WebMail link you will be prompted to logon twice. To avoid this dual logon process use the direct link above to access your email.
If your MHU mailbox has been moved to O365 you will be prompted with this screen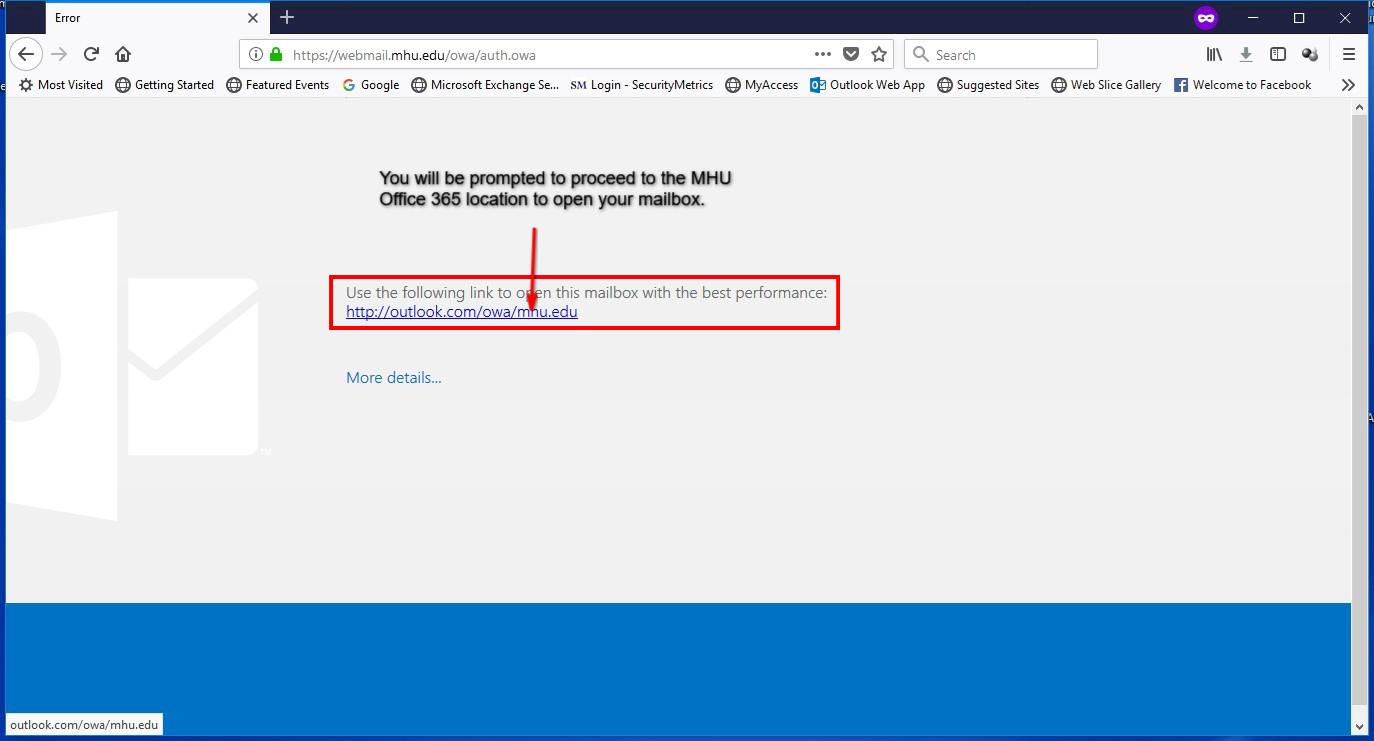 Enter your MHU email address. Note: This must be the username you use to logon to the MHU network with @mhu.edu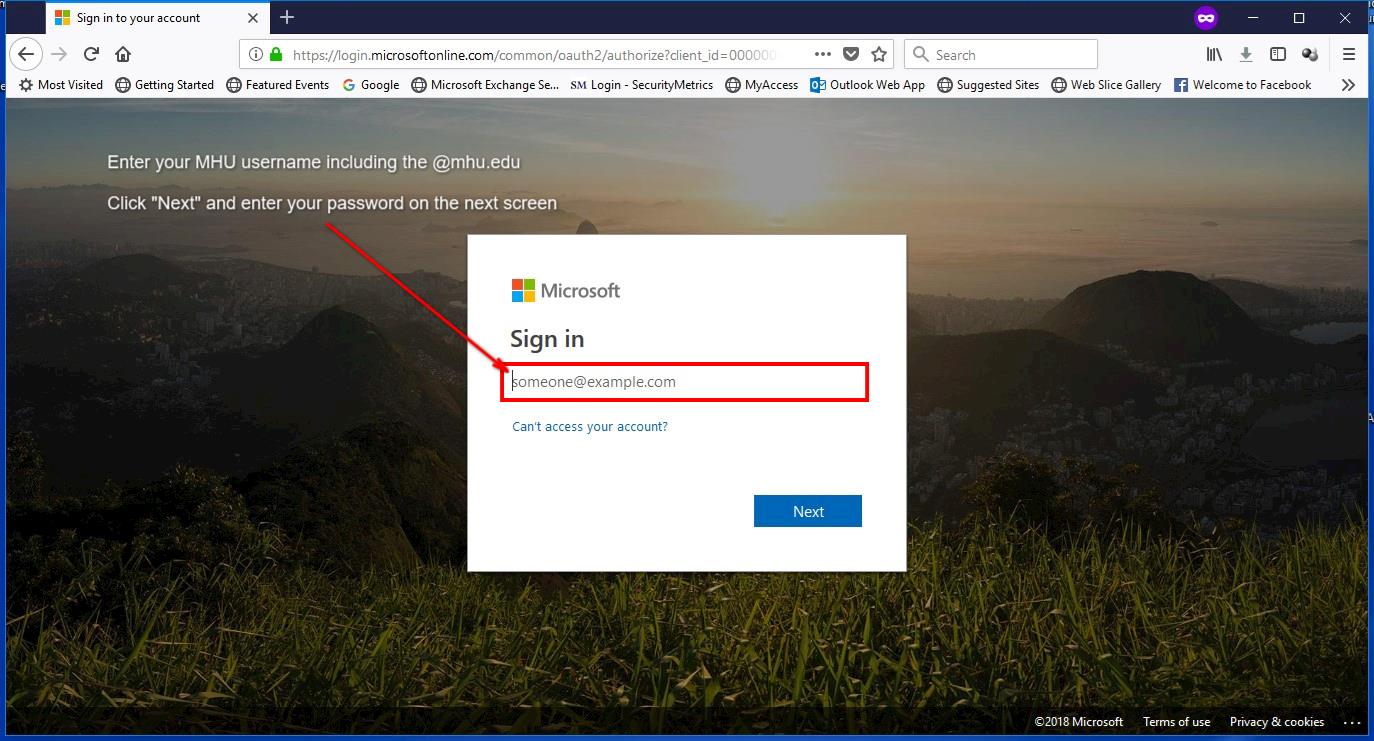 Select if you want to stay logged on. DO NOT select this option if you are using a shared computer!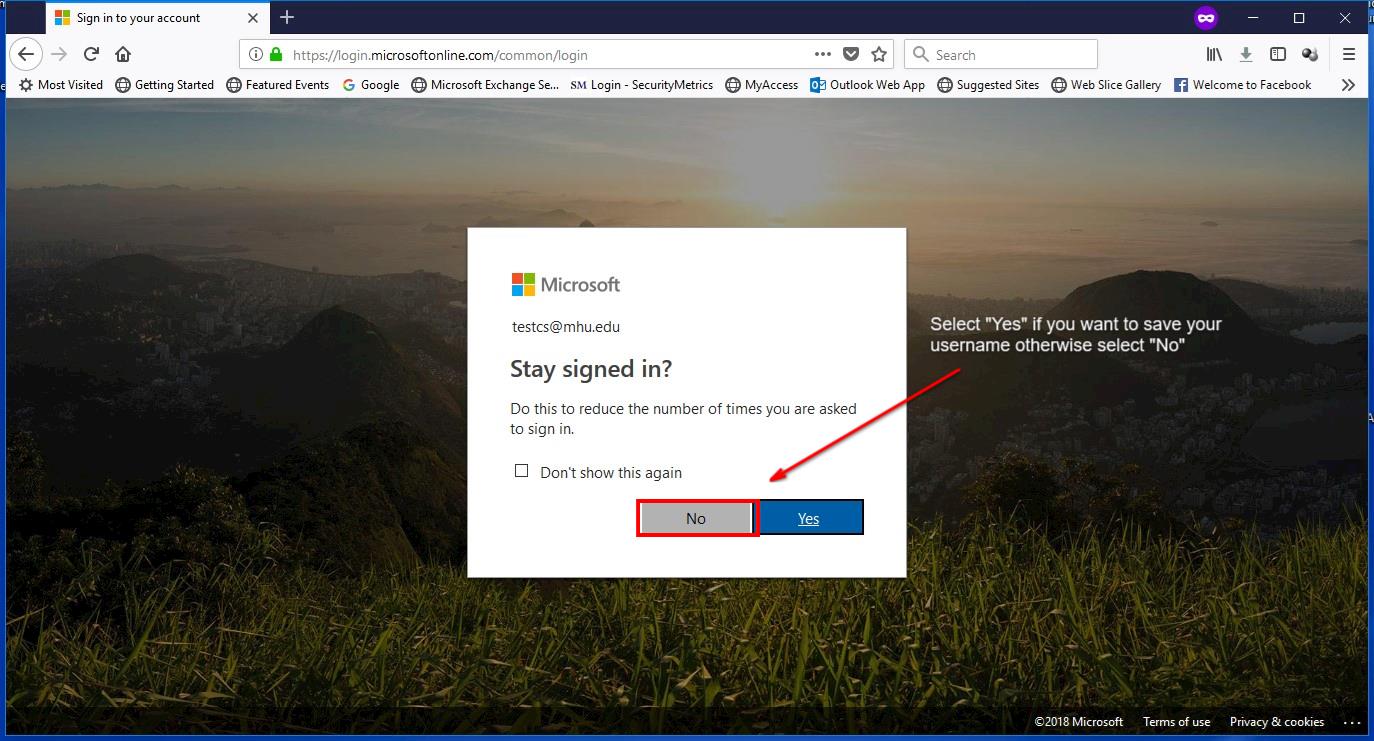 If this is your initial logon to Office 365 Outlook you will be prompted to set your language and time zone
By default O365 Outlook Web Access has "Focused Inbox" enabled. This attempts to group the people you interact with the most to appear first. Follow the remaining steps if you wish to disable this feature.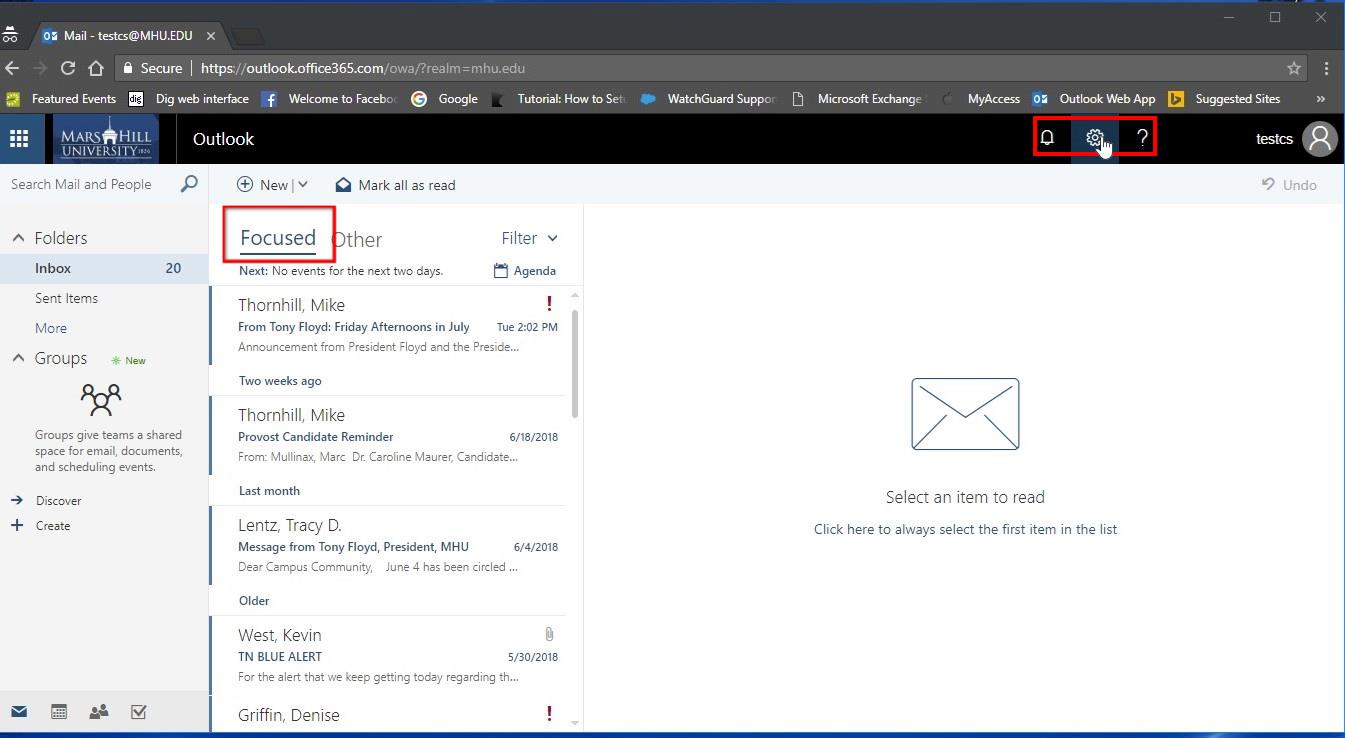 Disable the "Focused Inbox"
To disable the "Focused Inbox" click the settings icon in the upper right and select "Mail"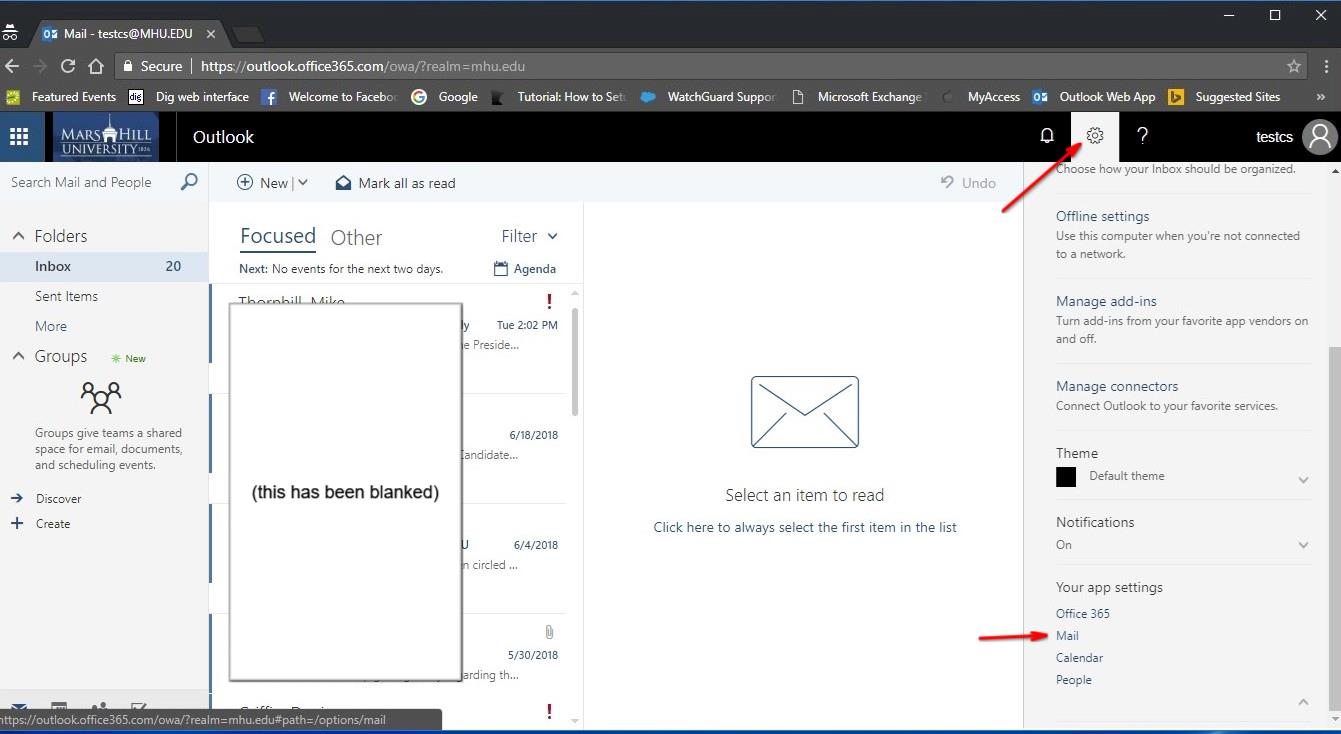 Scroll down to "Layout" and select "Focused Inbox"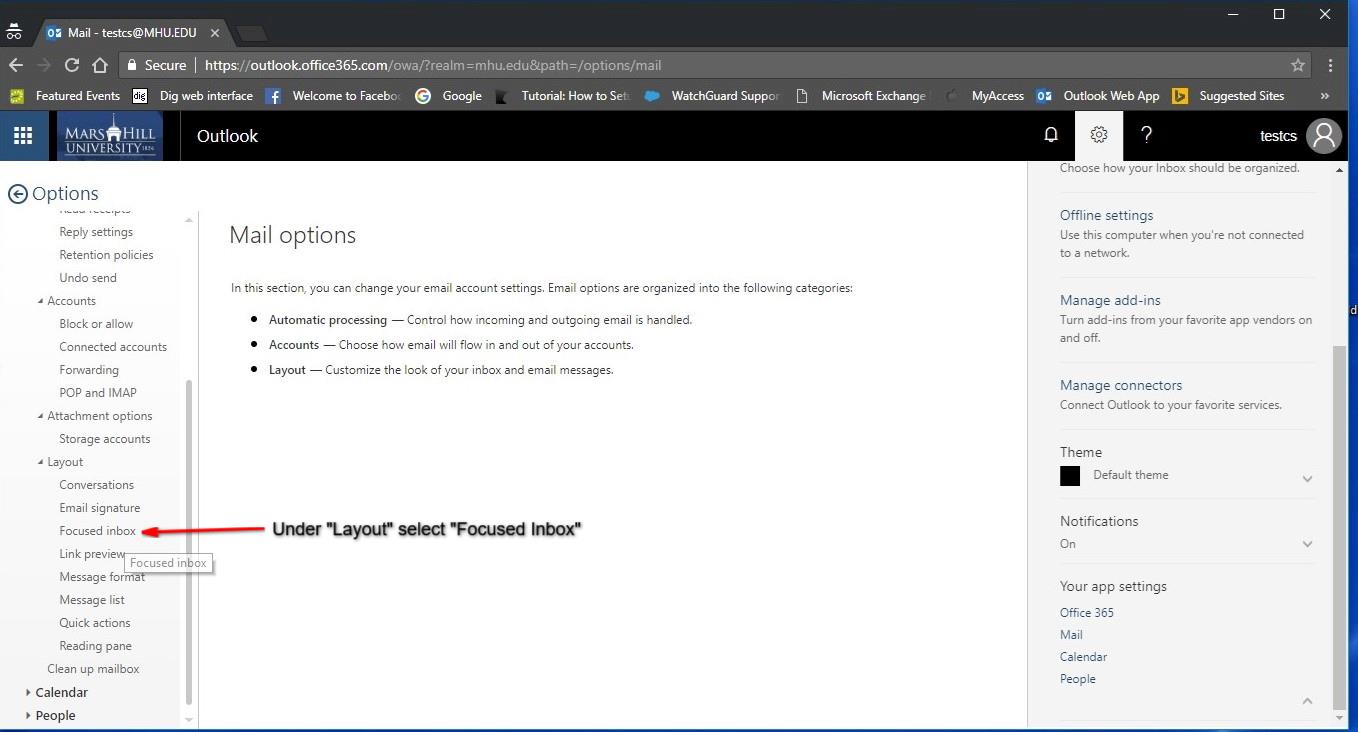 Select "Don't sort messages" and click "Save"